So, ok, Merry Christmas and Boxing Day and Solstice and everything else.
I'm going to wimp out a bit and keep this post relatively short. I have to go out and feed animals and then fold laundry. If I can accomplish that by the end of the night I will feel...well, like I'll have something to wear to work tomorrow.
But!
I know you have all been waiting. Waiting, waiting, waiting with great anticipation for the next installment of The Ugly Sisters Remember. So I will not disappoint.
Just for the record, this photo may be used in any argument against bringing back '80's "fashion". My poor sister was color blind and could not match socks. I was pattern blind and could not realize that a large tiger face on my ENTIRE TORSO was not flattering outside the bingo hall.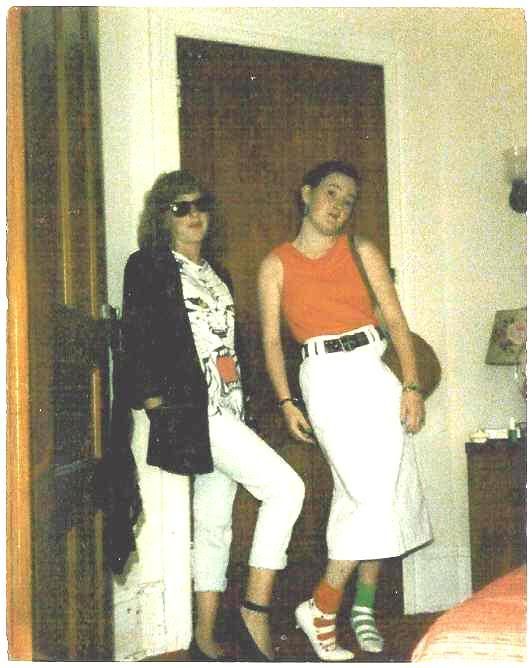 But we
so
have the model pose down, eh?