So.
Here it is once again.
The Saturday Sisterly Smackdown!
For today's photo, I reached waaaaaaay back into the Ugly Sisters' past. Waaaay back to a special holiday. Waaaaay back to the time of polyester blazers.
I bring you...
Easter.
1984.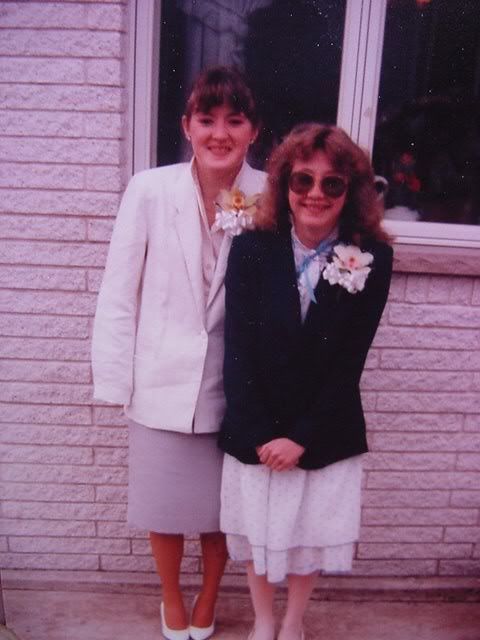 Dig those photogray glasses.
Yeah.
By the way, it was about 2 degrees. Typical Pennsylvania Easter.
This post was brought to you by NaBloPoMo and Perrier.