Hi.
Don't get excited.
I am just throwing a quick post up to get my NaBloPoMo credits.
I will be back later with the actual post but, there is a good chance that it might be past the magic hour since guess who's going to see Ween tonight?
That would be me.
I really thought my husband was going to take one of the brothers but ... well, no.
So, in case I don't make it back in time, rest assured that I will post a picture to avenge my pride so mortally wounded in last week's smackdown. Let's just say the ol' kitchen table wasn't the only bountiful thing at mom's house this Thanksgiving.
MuuuuuAaaaaaHaHaHaHaHaHaHaHaHaHaHaHa!
In the mean time, enjoy some Ween.
*******UPDATE! UPDATE! UPDATE!*******
Ok, so I'm back.
Ween was a very fun time. I'm glad I got to go.
And! They played Voodoo Lady and The Mollusk!
Woot!
Ok. Back to the business at hand.
I see my
sister
has pulled out all the stops for the end of the Smackdown.
As will I.
It was so hard to choose this time. What would be a proper culmination of
The Ugly Sister Saturday Smackdown?
Well, a chronology of sorts would seem to fit the bill for this.
So,to start off, since you already have shared in one of my religious sacrements, you may as well get to share in another.
First Communion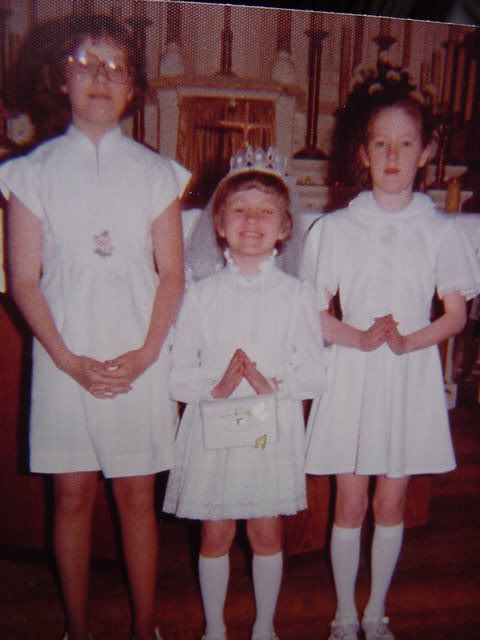 Who is that person to the left? I don't know. Not Amy. Definitely not Amy.
And next we have a little photo of us on vacation.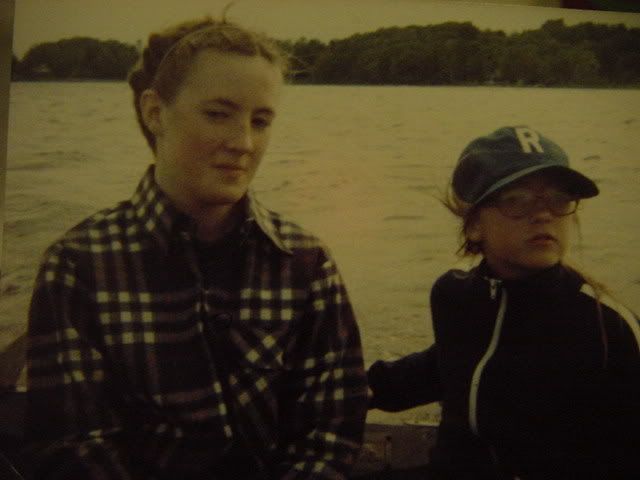 I would probably be about nine in that photo. Similar time period as the photobooth pictures on my sister's blog.
Next we move on to the night of my little league dinner. Look at the sisterly love!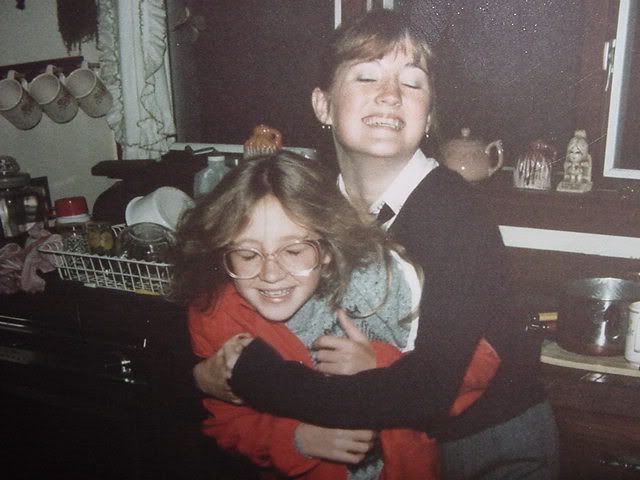 It looks as though I still have the same plastic frame glasses as the last picture. And if they aren't the same as those, perhaps they are the same ones I am wearing in this photo.
My big sister's graduation day.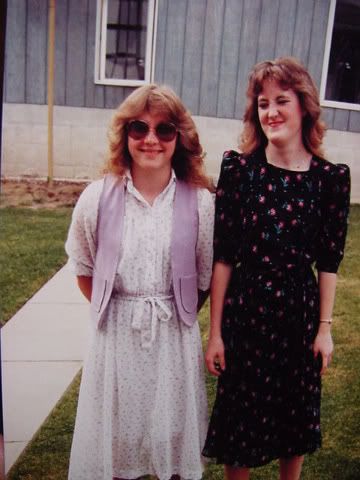 Oh my. The hair, the hair, the hair.
Had enough yet? No?
Good.
Because I wouldn't want you to miss coming along to the airport when we bid my big sister
Au revoir
and send her off to Europe.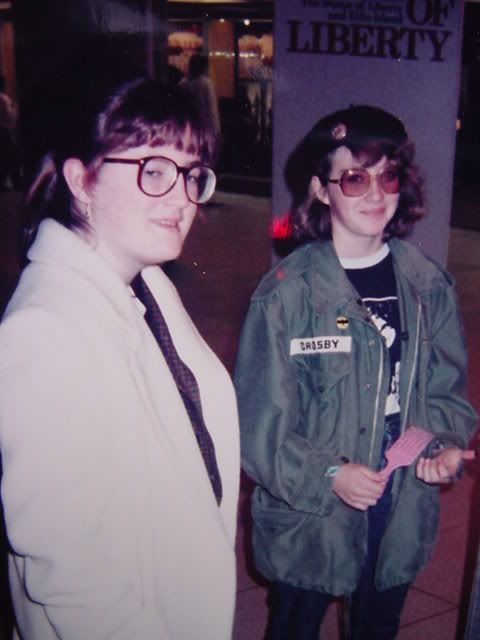 And that, my friends, is a wrap. But, like my sister said, rather than scaring you away from talking to us anymore, these photos should serve as proof that even the ... oddest ... among us can turn out ok. Yes, there is hope. For you, and you, and, yes, even you.
And here is one last photo to prove it.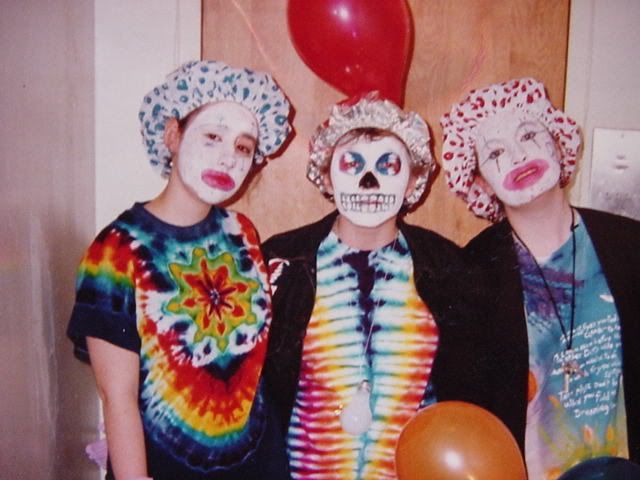 Or ... not.
Thank you! Thank you! And thank you sister for a fun little exercise and an easy Saturday topic during this most grueling of months.
This Post was brought to you by NaBloPoMo and Perrier.